Posted: July 22, 2014
Filed under:
Miami Dolphins
Leave a comment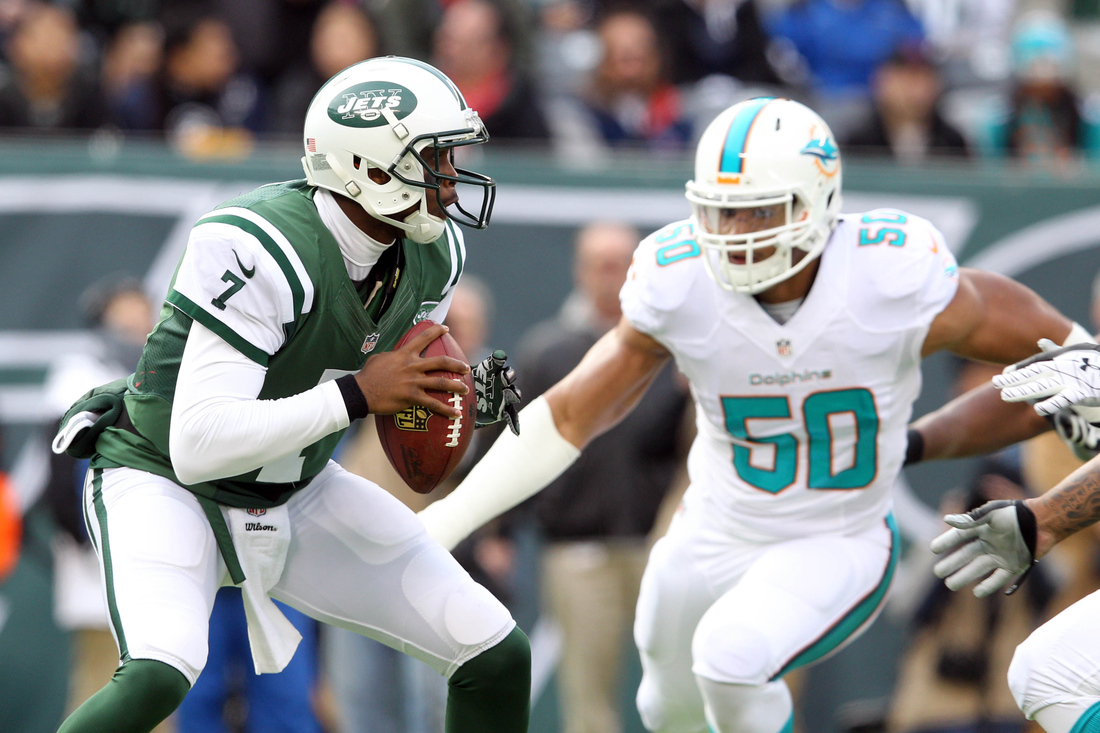 Another position that has depth and talent and a lot of thanks goes to Olivier Vernon who came on last year his second season early in training camp and with a slow start during the regular season he ended up being the leading sacker last season as Cameron Wake had injury issues and as always is double teamed as Offenses game plan against him. Last year Jeff Ireland made a big splash and moved up to the 3rd pick in the 2013 Draft and stole Dion Jordan from under the Eagles noses and even as resent as this off-season rumors were swirling that the Eagles still was looking to make a deal for Jordan so make no mistake about it Ireland knew when to pull the trigger. Unfortunately for both Jeff and Dion he has not paid off as of yet as his rookie season was riddled with injuries and rules that prevented him from making OTA's as well as reduced his time on the field. As was noted Kevin Coyle recently divulged that the Dolphins were seriously thinking on putting Dion on IR last year.
Well it's a new year and a chance for Dion to redeem himself right? Well I am sure you are aware of the latest issue involving Dion Jordan. He is suspended for the first 4 games due to illegal substances detected in his system. Before that ton of bricks hit us the reports were he was heavier and ready to go. Jason Taylor was in camp working with him and I was excited to see that as that is exactly what I was hoping for. Well this latest setback is at the very least very frustrating but as was mentioned before we do have sufficient depth at the DE position and will still have both ends covered by one proven veteran and a young surprise that I am sure had he played the way he did last year his rookie season we most likely would have passed on getting Jordan. But you can never have enough pass rushers so as soon as Jordan gets through this latest setback hopefully the light bulb will turn on and we will get what we thought we got from Jordan.
But for now this position seems to be locked on both ends as Olivier Vernon and Cameron Wake are more than adequate to keep the pressure up and when Jordan comes back I can see the packages such as the "SPEED" package be utilized more and more as this part of our defense will be one that can put the pressure on opposing QB's and in exchange our secondary can reap the benefits hopefully with plenty of INT's to show for it.
How many sacks do you think our Defense can produce by seasons end if our key players remain healthy? I would say both Wake and Vernon can produce double-digit sacks a piece and hopefully even with the loss of 4 games maybe Dion can still come close to double-digit sacks too.
I am confident in the players we have not as much with the coaching but hopefully Kevin Coyle can put these guys in the right position to succeed.
---